Zeez – Equinox EP
Catalog Number: BMC-034
GENRE:
Dance // Experimental // Beats // Garage 
Bass // UKG // Hybrid // Techno
OUT EXCLUSIVELY ON BEATPORT September 10th 2021
Released on all other digital platforms September 27th 2021
OFFICIAL MUSIC VIDEO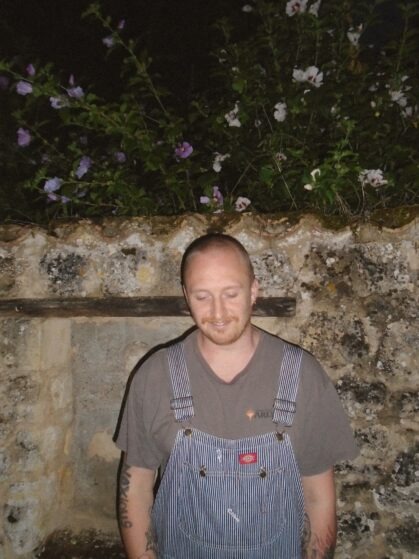 Black Marble Collective is excited to welcome back DJ and Producer Zeez of South London UK! Originally he dropped his infamous Jersey Club influenced track, Heavyweight, as ZZZ on Black Marble Collective Volume 2! His follow up of a Missy Elliot Flip on Black Marble Collective Volume 3 was super epic as well. Now that it's been a few years our man has been more vexed and seasoned. This release being his third Release and he is coming out swingin with his UKG / Garage vibe! His style is self described as "various rhythmic elements from all over the dance world pinned together by my signature emotional backdrop of samples, keyboards or synths.I usually try to inject a little weirdness into it too." We would describe it as delightful intricate percussion teamed up with bouncy playful rhythms that have propa bass that smacks and could get every head bobbing. He's in his own lane, literally making sexy, moody, dancefloor bangers all without having to go full on rager with his tracks. 
BIO
Born and raised in the UK this gentleman has been through many parties and raves where his style has been formed. He has produced and released music for 5 years before this album Equinox.' From then on, it"s what he considers this carnation of Zeez. A more adult, "toned down version" might be going a little too far but he's certainly more thoughtful when it comes to his productions. Equinox is a follow up to his last release "Mad Summer", contrasting to the explosive upbeat and generally light in tone music. He wanted to make something a little more brooding and progressive, clearly it's not his most prominent trait as he could only manage to squeeze out a couple of tracks in this hybrid style.
His last release "Mad Summer" got a good amount of radio play, on the Tom Ravenscroft show on BBC Radio 6 Music, and stateside with New York DJ Joeldeep. Also Trieste played a tune on Bristol-based radio 'Noods.' and Sad Insects from 'Without You' was featured on Fashion influencer Sangiev's video. 
Links:
https://soundcloud.com/zzz-39
https://www.facebook.com/sleepymrzeez
https://www.instagram.com/sleepymrzeez
Label Contact:
www.BlackMarbleCollective.com
Mike@BlackMarbleCollective.com

Please contact us if you would like to feature this album in your publication. Also contact us for any inquiries for exclusive mixes, interviews etc. We would love to work with you.