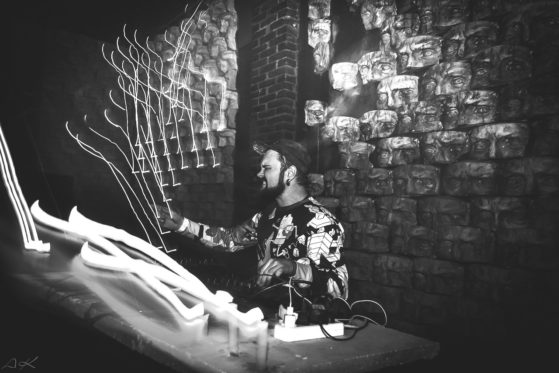 Black Marble Collective
 came out strong in 2018 with guns blazin!
They linked up with St. Petersburg artist Spotovsky! The producer and label head man of SUBWISE releasined a remix EP as well as a full LP with BMC February 2018! We are happy to bring an artist to the label that is well versed in multiple styles of dance music.
His music balances between experimental electronica and bass-influenced genres like Footwork // Juke // Jungle etc. His club reviews speak of a man who has shown himself to be "both professional and pragmatic. Spotovsky's audiences see something profoundly local in his alleged "laconicism."
Spotovsky has been DJing since 1999 and started writing music around 2005-2006 with FL Studio. When he produces now he uses Ableton with loads of VST's to enhance his production skills. He finds inspiration from the works of Om Unit, Ital Tek, Autechre, Squarepusher and tries to incorporate that vibe in his own music. He is a huge fan of Old School Jungle & Hardcore Music which goes back to his underground roots.
The Weekend EP has amazing remixes that span not only across genres but across the globe. Artist Ase Manuel from NYC to DJ Sideswipe in Philly and even Xadrez from Brussels have been hand picked by the label founder STVY RVRE. You can expect nothing but CLUB HEAT with this Remix EP!