PUFF.magic x HYPESTERIA – C.B.D.
GENRE:
Dance // Experimental // Beats // Bass
160 BPM // Footwork // Breakbeat // Hybrid
OUT NOW!!!
THIS ALBUM HAS BEEN SUPPORTED BY
JAMZ SUPERNOVA on BBC RADIO 1XTRA
https://www.bbc.co.uk/sounds/play/m000t5y0?
SEEKSICKSOUND:
http://www.seeksicksound.com/premiere-footwork-puff-magic-et-hypesteria-sassocie-le-temps-de-quatre-titres-dont-shady/
http://www.seeksicksound.com/video-premiere-footwork-suite-au-succes-de-leur-ep-eponyme-puff-magic-hypesteria-sort-un-clip-pour-c-b-d/
ASHES57 @ KIOSK RADIO:
https://soundcloud.com/kioskradio/outsiders-ashes57-teklife-w-dj
Bevin Campbell @ PBS 106.7FM – The Blend:
https://www.pbsfm.org.au/program/the-blend/2021-03-01/22-00-00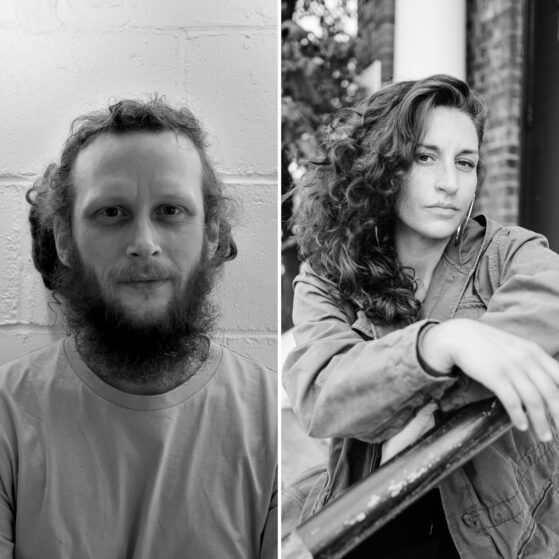 On their first collabo album, this forward thinking husband and wife duo blend beautiful melodies, heavyweight bass, and a crispy fresh 160BPM sound paying homage to their favorite style, Juke/Footwork from Chicago. The 160BPM scene has been gaining momentum year after year and this project reflects their heavy influences in Jungle/Drum N Bass incorporating smooth synths and old school samples from the golden era of DNB.


Growing up in the West and making his way East years later, Hypesteria brings a new energy to the East Coast music scene. He found his passion for Djing back in 2012, then while attending university moved on to host his own weekly radio show – catering to all bassheads. He has since played some of Canada's best East Coast festivals including Future Forest, Evolve and Folly Fest and for the people of Halifax more than once paying homage to his biggest inspiration, Chicago Juke and Footwork. 
DJ RASHAD, TEKLIFE, JUKE BOUNCE WERK and DJ CLENT's BeatdownHouse are just some of his major influences in Djing and producing. His debut EP first dropped in 2016 and he has since been featured on many global compilations series throughout the world such as Golden Hall Records, JBW, District160 and soon to be released, Ravetools and has recently dropped his second EP in January 2021.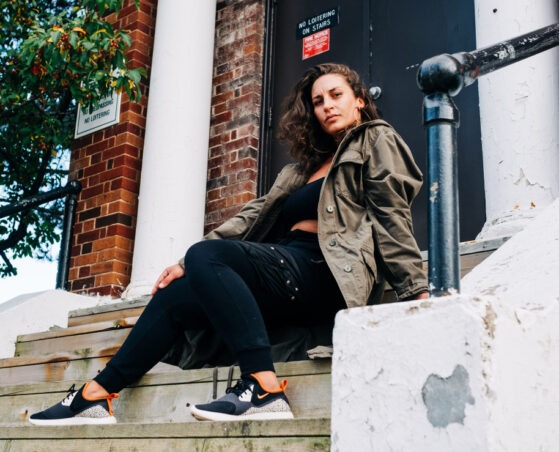 PUFF.magic, now residing in Canada, is an Australian music artist and dancer paving a new path on her latest music production journey. With a new found confidence and a shift in style and skill, an individuality has emerged. Producing and Djing since 2013, influences include DJ Rashad, DJ Compton, DJ Spinn, RP BOO, DJ Clent, DJ Manny, DJ Roc, DJ DEEON, Heavee, and more. 
Juke/footwork, Jungle and Bass all make their way through the music. Featured on various compilations including the JBDubz compilation series, District160, BMC's own Ravetools and many radio shows world-wide, PUFF.magic brings us a debut collaborative EP with husband and fellow producer Hypesteria. CBD takes you on a journey from chaos to calm, a balance of high and low energy submerging into one, reflecting the balance between them as partners and producers.
 PUFF.Magic & Hypesteria is definitely a duo you are going to want to keep an eye on as they grow together in BASS.
RIP RASHAD
Links:
https://soundcloud.com/PUFF_Magic
https://www.instagram.com/puff.magic/
https://soundcloud.com/hypesteria/
https://www.mixcloud.com/Hypesteria/
https://hypesteria.bandcamp.com/
https://www.facebook.com/hypesteria420
Label Contact:
www.BlackMarbleCollective.com
Mike@BlackMarbleCollective.com

Please contact us if you would like to feature this album in your publication. Also contact us for any inquiries for exclusive mixes, interviews etc. We would love to work with you.