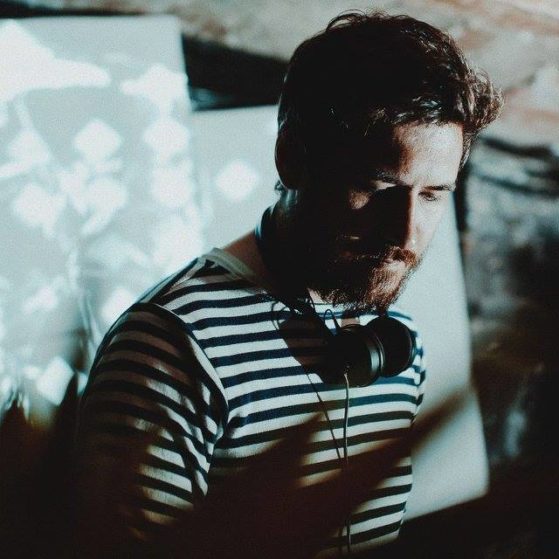 Moscow's own Muscovite Fedor Stepanenko aka Nphonix aka Benway first made his mark on the electronic world via a slew of quality dancefloor-oriented Drum N Bass tunes.
From 2006 onwards he has released on some of the genres prominent labels. In the last few years Nphonix has switched focus away from Drum & Bass towards a more diverse, polyrhythmic electronic palette, as beats // future bass // juke // footwork // techno and house all started to colour newer work.

With his latest single "Broken Leg Funk" on Black Marble Collective he has teamed up with the infamous Netherland Rappers Dope D.O.D. This Dutch Hip-Hop crew comes strong with vocal lines on heavy aggressive yet laid back beats. Nphonix has found a unique balance with this Broken Leg Funk production. Tapping into a Westcoast flavor mixed with Glitch Hop and ILL chopped beats. MC's Skits Vicious & Jay Reaper ride their creative lyrical flow to the beat adding a touch of GRIME AND HARDCORE RAPS
With Dope D.O.D's previous releases their sound can be described as a new realm of hardcore Hip-Hop with classic styles and Electronic sounds (Dubstep, Trap, Drill) thrown in the mix. After the release of their debut video What Happened (Over 28 million views on YouTube) their international career took off. Leading to sold out shows and performances at the biggest Festivals in Europe where they've shared stages with Cypress Hill, Method Man, Redman, Snoop Dogg, Die Antwoord, A$AP ROCKY, Skrillex, Danny Brown, KoRn, and Onyx. 
THE BROKEN LEG FUNK REMIXES
The Broken Leg Funk EP features some killer remixes. One of them being from this Los Angeles King of Jungle // Drum N Bass // Dubstep, the legendary 6Blocc. As of recent he has started up his own Jungle Label called Wheel Up. You definitely want to check that out. We also have founders of 160 Philly, Philly Natives DEV79 & Sideswipe on the remix, with DEV79 FLEXING some serious GRIME styles and Sideswipe coming through with a Drum N Bass // 160 Footwork fusion remix! This EP has something for everyone who is hungry and into the underground.