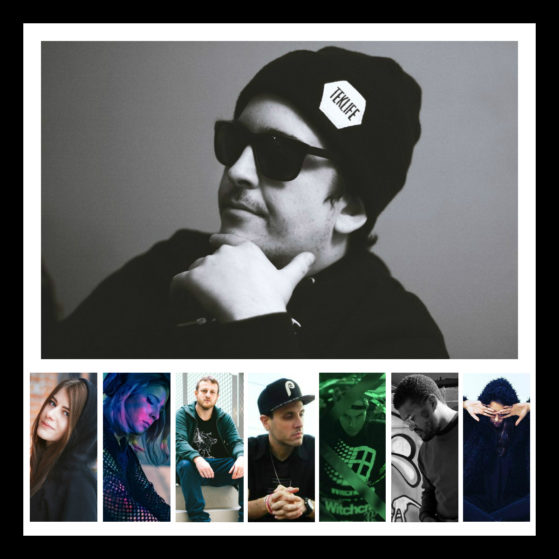 Just when you thought
Mel G
's album "The Light" couldn't get any better
Black Marble Collective
curated and rallied together a solid group of upcoming producers to remix the project.
This remix EP contains underground bass styles from all over the globe. Flexin heavyweight hybrid 
160 BPM//Footwork from epic producers
FreshtillDef
(San Antonio),
Frenquency
(Netherlands),
Deep Shoq
(Lithuania)
,
Ray Rush
(Chicago) as well as a HUGE House Remix from
VNSSA
(OC) and a HUGE Trap Hybrid from
Cy Kosis
(LA).

Check out the live performance from Deep Shoq
and his remix of Mel G x Nikes – Bounce!
We received an impressive response with Mel G's debut album as it lit up the blogosphere and music magazine world from NEST HQ to Salacious Sound and many other indie blogs.
It came to us as no surprise because every single track on the album was laced with a unique blend of style and composition focused on Juke, Footwork, Drum N Bass and Electronica. The Light, is a reflection of his wide range of bass music interests and constant effort to test the boundaries of standards in art, while keeping one foot firmly planted in the footwork sound, which has had an enormous influence on his life.
Songs from this the original album were featured on BBC 1Xtra by Jamz Supernova, additional support was also provided from MachineDrum, and Redbull Radio. adidas also picked up the collabo with Nikes "Bounce" to be played in stores.