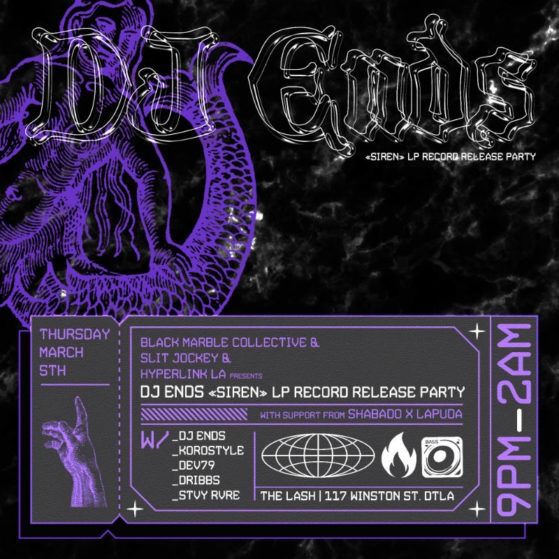 USA DEBUT & RECORD RELEASE PARTY IN DTLA @ THE LASH
https://www.eventbrite.com/e/black-marble-collective-slit-jockey-records-present-dj-ends-korostyle-tickets-94342022529
DJ ENDS – SIREN LP
Catalog Number: BMC-030
GENRE:
Dance // Experimental // Beats // Bass
160 BPM // Footwork // Breakbeat // Hybrid // Lofi
DJ Ends of Munich Germany is well known for his 160bpm Juke & Footwork productions but with this SIREN LP he dives deep into an ocean of vibes. Experimenting with breakbeats and vocal samples in a way that you would expect from the legends DJ Spooky or DJ Shadow, these tracks have super chilled out melodies matched with lofi beats, defining a whole new side of who DJ Ends really is, and what really goes on in his creative mind. This producer is a musical genius that continues to shine.
Expect the unexpected as DJ Ends weaves in and out of elevating vibes in some of the most intelligent music we have released to date. Clearly these tunes are not made for the club, but are made to be enjoyed on long drives or flights. Something that can help one self reflect in a mind altered state or even just soaking up some sun rays. 
JAMZ SUPERNOVA WORLD PREMIERED
"DJ ENDS – DO ME WRONG"
ON BBC RADIO 1XTRA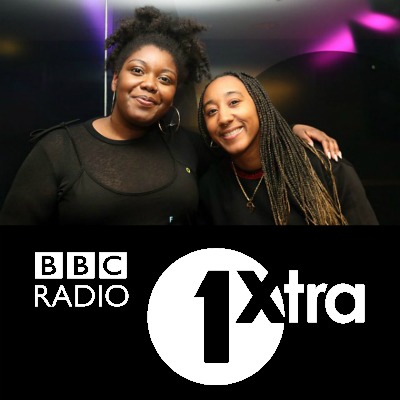 Links:
Label Contact:
www.BlackMarbleCollective.com
Mike@BlackMarbleCollective.com

Please contact us if you would like to feature this album in your publication.
Also contact us for any inquiries for exclusive mixes, interviews etc.
We would love to work with you.