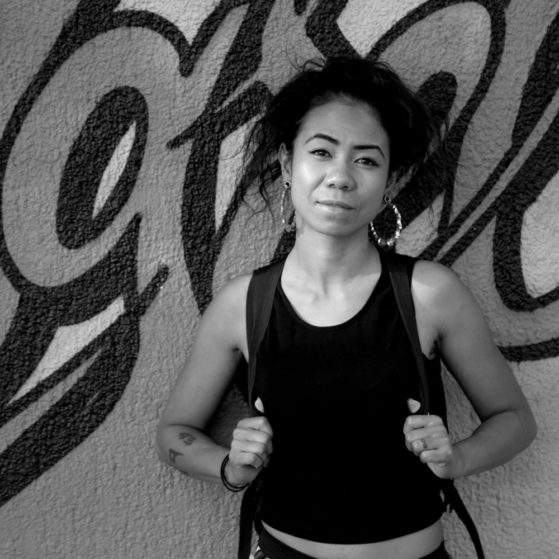 DJ and Producer Anna Morgan is a sonic adventurer exploring the junction of urban and tribal.
This native New Yorker is a connoisseur of globally minded low-end frequencies that narrate her journey of seeking freedom through music and dance. With her new single "Grace" on Black Marble Collective Anna flexes grimey basslines and funky Footwork & Jungle style percussion, while chopping up provocative vocals. The song is a homage to women everywhere who define femininity for themselves, rather than accepting society's definition of what it means to be a woman. With remixes from Moscow's own A.Fruit, the mysterious Habibiboi and NYC's Kala this release has styles and heavy bass for every club situation. 
Anna Morgan is co-founder of the lauded multi-genre party HEAVY, alongside her residencies with reputed collective The Junxion and Brooklyn breaks-centric party Vitamin B, she highlights urban diasporic stories while catering to dance enthusiasts, spanning genres from Jungle and Footwork to Hip-Hop and House.
As a music producer and Radar Radio host she focuses on creating a fusion of hybrid bass sounds informed by Hip-Hop, Dancehall, Jungle and Juke. Anna brings a fresh perspective to the DJ booth from her experience as a dancer and her urban Caribbean roots, infusing movement, sensuality, freedom, feminism and nostalgia through her unique sets. You can find her playing her fusion of bass heavy sounds all over New York City and beyond. She has been featured at festivals such as Mysteryland USA, Outlook Festival Croatia, Bass coast, Gratitude Migration, Hawaii Electronic Music Festival, Equilibrio El Salvador, PEX Costa Rica, Freeform Arts Festival, Figment NYC, and Return to Roots Festival.