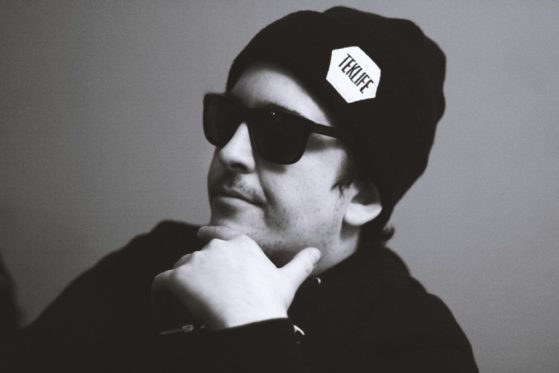 Mel G is a DJ and producer based in Brooklyn, NY. A member of the seminal Teklife crew and now record label, he has been instrumental in the spread of Footwork, Juke, and Ghetto House in New York City since 2012.
He's also one half of the footwork duo Tripletrain, who have released 4 albums and several singles over the years, gaining a cult following in small circles of footwork fans all over the world. He runs a monthly club night in Brooklyn called
Low Key
and has hosted a slew of artists including
DJ Spinn, DJ Earl, Fracture, RP Boo, DJ Taye, DJ Manny, Sinistarr, Slick Shoota, Suzi Analogue, DJ Gant Man, Traxman, Ikonika, Jubilee, J-Cush, Dave Q, Anna Morgan
and many many more.
Black Marble Collective is proud to announce we have linked up with the reputable Mel G of Tripletrain to debut his very first solo album "The Light."This Teklife producer has blessed us with 10 original tracks that are ALL FIRE. Every single one of these tracks have a unique blend of style and composition focused on Juke, Footwork, Drum N Bass and Electronica. Bass music through and through this release features some very special people in the Juke & Footwork world. Infamous producers like DJ Earl, Hank, Nikes, and Durban are found flexin PROPER on this album. These collabos and Mel G's solo tracks infuse this album with nothing but the best! His debut album, The Light, is a reflection of his wide range of bass music interests and constant effort to test the boundaries of standards in art, while keeping one foot firmly planted in the footwork sound, which has had an enormous influence on his life.

Songs from this album has been featured on BBC 1Xtra by Jamz Supernova as well as additional support from MachineDrum, as well as adidas picking up "Bounce" to be played in stores.