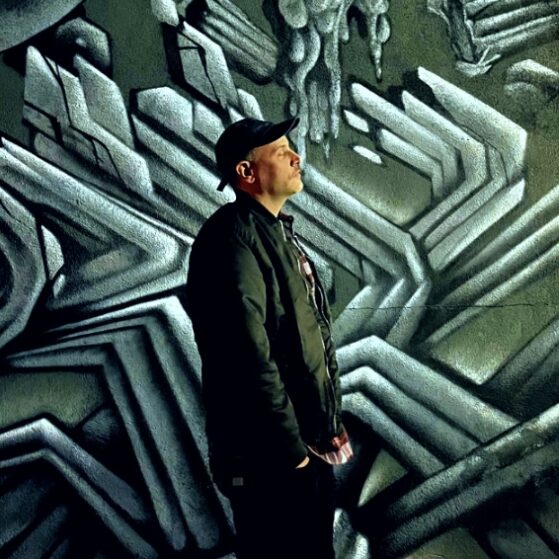 Philly native Dev79 has been DJing and Producing music since 1999 and has roots in Grime, Drum N Bass, Juke, Footwork and Industrial music.
Dev79 is one of the baddest of the badmon. A Philadelphia bred artist who relocated to Los Angeles to soak up some west coast vibes. The sun and mezcal must be doing him right cuz these latest tracks are fire!
An OG in the game, Dev79 is a producer/DJ with roots in grime, street bass, jungle, and ghettotech. He effortlessly weaves elements from a plethora of music styles into a tapestry of urban bass music. Dev79 co-owns the Slit Jockey, Seclusiasis and 160 Philly imprints as well as appearing on labels such as Lucky Beard, Saturate!, Forbidden Trax, and Juke Bounce Werk among others.
The 79 sounds have seen featured coverage in XLR8R, Mixmag, FACT, Complex, The Untz, and URB Magazine to name a few. With his ruckus DJ sets, Dev79 has shared the stage with acts such as Ivy Lab, G Jones, Suzi Analogue, RP Boo, Eprom, Spinscott, and DJ Paypal.
You must take note. Dev79 and Starkey are the masterminds behind the Seclusiasis empire, as well as Slit Jockey Records with partner El Carnicero. These successful and acclaimed labels have released artists such as DNAEBEATS, Kastle, Stagga, Trim, Aquadrop, Todd Edwards, J-Sweet, BD1982, Warrior Queen, Rustie, NastyNasty, Murderbot, Mr. Mitch, MANIKAN and Knight Riderz.