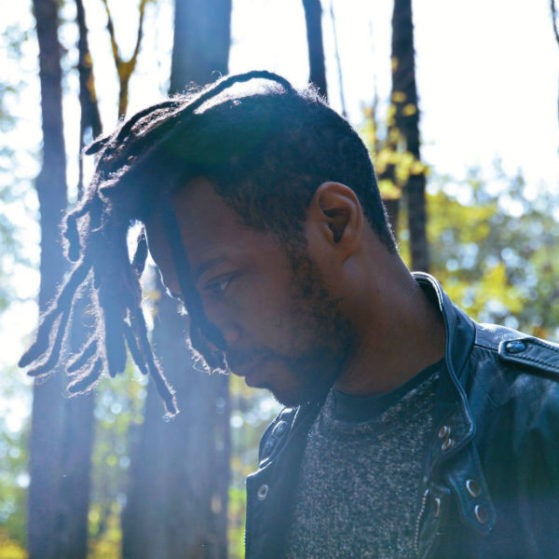 The name Conrad Clifton is swiftly becoming synonymous with emotive, soul-enriched electronic music.
Conrad Clifton is a Brooklyn-based electronic artist, label founder at Infinity Pool Recordings and has many releases on Black Marble Collective. He blends electronic music and hip-hop together in unique and daring ways, that tell a tale through each tune. With over 2 Million streams on Spotify, Conrad has received editorial playlist placements on Dance Rising, Electronic Circus, Bass Arcade, Friday Cratediggers and more. Winner of the Independent Music Award for BEST DANCE/ELECTRONIC EP, Conrad was called "one of the most exciting electronic artists to watch" by EARMILK. The singles from his new album GET YOUR WHOLE LIFE have received support from The FADER, Magnetic Magazine, Acid Stag, BBC Radio 1xtra and Kitsuné.
His new album title, a phrase made popular by women of color and the LGBTQ community, is meant to be encouragement for Conrad's listeners to be self-motivated. GET YOUR WHOLE LIFE delivers the unique genre-blending elements you'd expect from Clifton, but this album's focus is dance, positive energy, and movement. The songs are interwoven like a continuous mixtape, or tapestry of different feel-good vibes that connect to the soul. It's a fully immersed creative presentation, all the way down to the cover art, with original graffiti and photography by the artist.
His single "Magic Chapstick" feels like a fashion forward, highly stylized and exclusive, invite-only rave. This high energy indie-dance tune is part Madonna "Vogue", and part Migos "Bad and Boujee". Conrad notes, "the suggestive lyrics leave some room for interpretation, but when someone says they can do magic with your Chapstick, you'd better pay attention!"
"HUNTER GATHER-HER" is a tribal influenced future bass banger, with an otherworldly melodic contrast. The vibe mirrors the duality in human nature, finding a balance between feminine and masculine energies. Conrad presents the POV of a male ally, focused on giving women the respect they're due. The FADER called it "vital and bellowing, interspersed with dialogue on gender disparity."
"Neva Seen (A Broken Heart)" is a sample-based soulful house bop. Magnetic Magazine asserts that "Conrad is channeling strong J Dilla and Kaytranada vibes on this record. He bridges funky, soulful production, jazzy flourishes and quick vocal samples that flutter the top." Kitsuné Paris recently acquired the single for their summer compilation, Café Kitsuné.
"With this album, I really wanted to express inner thoughts and emotions of an underrepresented community of electronic and dance music lovers." – Conrad Clifton
With his recent SXSW Festival appearance, sharing the stage with artists like San Holo, Sweater Beats, Chrome Sparks, Sam Gellaitry, Pomo and Alexander Lewis – plus his captivating live performance at Billboard Hot 100 Music Festival, Conrad looks to bring his music to a much larger audience. The listener might pick up on elements of Flume, SBTRKT, Cashmere Cat, Kaytranada or Mura Masa – but equally they'll be struck by the music's individual character and irrefutable emotional impact.