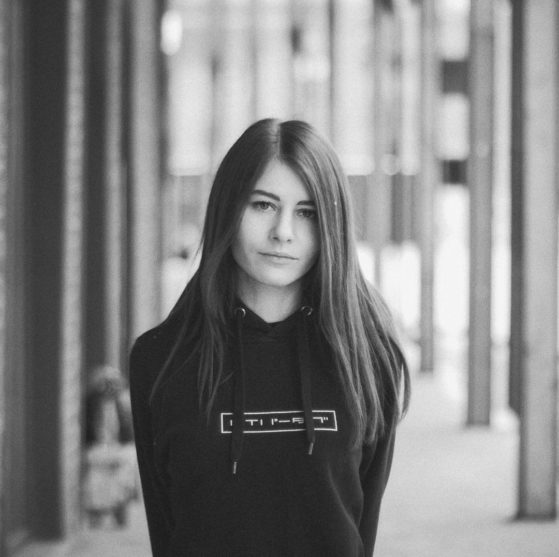 Anna Fruit is an audiophile, the explorer of the universe of sounds and the relationships between music and people.
A.Fruit's music reflects her inner world and her emotional interactions with the outer world. She has been addicted to bass music production since starting over 10 years ago, and now works as a professional sound designer and audio engineer, working to create sounds of the highest quality.
About A.Fruit
Anna Fruit was born in 1989 in Moscow, Russia (USSR at the time). Her passion for music began in childhood – at school she played the guitar and sang her own songs to friends. In 2008, while studying sociology in Moscow State university, she discovered Ableton Live, and it changed her life. She started making music, and decided to get a second education as a sound engineer to improve her craft. In 2012 Anna graduated the University and simultaneously completed her certificate in audio engineering. Then, for some years she worked as a sound technician on TV channels, in parallel continuing to produce electronic music. A.Fruit found her 160 bpm-focused sound somewhere in between her longtime loves of drum n bass, jungle, hip-hop, and especially footwork. Her professional music career began in 2015, since then A.Fruit has released three EPs and around 30 original tracks and remixes on compilations worldwide. Her music has appeared on labels including Med School, Teklife, Hyperboloid, Sequel One Records, Black Marble Collective and more. Outside of her own music, A.Fruit creates sound effects and music of other genres for PC games (Gremlins, Inc., Spire of Sorcery, Pathfinder) and provides digital mastering in her home studio. On tours Anna explores the world and people, delivering DJ sets that delight with a mixture of 160-170 bpm music from footwork and jungle to future beats and halftime.
FEATURED ON BBC Radio 1!