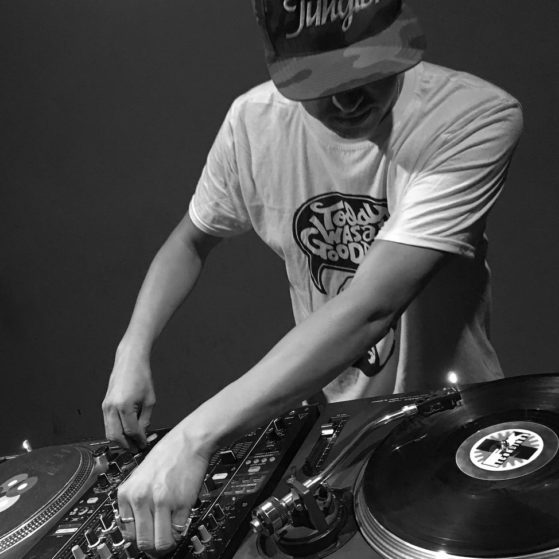 6Blocc got his start way back in the late 80's mixing hip hop and electro in his home town of Los Angeles & playing on the legendary KDAY radio station.
During this time, he was constantly in dj battles all over Los Angeles and working as a stage dj for rappers like the legendary Kurtis Blow and Mix Master Spade. This time in the early hip hop scene gave him the skills he's now known for throughout the world.
By 1992, he began to buy electronic import records (techno / jungle) and play under the name R.A.W. (rules all warehouses) and every weekend he was booked dropping jungle and hardcore which took L.A. by storm. He then went on to share the stage with every big name from different fields of electronic music, even opening for David Byrne and band Soul Coughing at The Mayan in Los Angeles. From 1997 to 2005 R.A.W. managed to drop over 100 vinyl releases on labels such as Warner Bros., N20, Mictlan, Sound Sphere, Thermal, Amen Factory and Dj Sappo's Babylon label. Reppin' the harder side of jungle music he went on to do 4 tours of Europe, 3 tours in Canada, 6 tours in Mexico and even a tour in Japan!
In 2006, R.A.W. morphed into 6Blocc and the music went from 175 to 140 beats per minute but the bass stayed thick and heavy. Since then, 6Blocc has dropped over 14 vinyl releases and dozens of digital bangers on labels like RCA, Ultra, Lo Dubs, Phantom Hertz, Moonshine, Terminal Dusk, Sub Depth and his own remix label called 6Dub. Since then he has gained thousands of fans around the world and has touched down in Japan, Australia, Canada, Russia, France, Germany, Belgium, Netherlands, Poland, Czech Republic, Italy, Ukraine, Lithuania, Austria, Israel, Mexico, Venezuela and every major city in the USA.
6Blocc is also busy around the clock knocking out sample packs for Loopmasters.com which have received acclaim from Keith Shocklee, Tom Middleton and used by Teddy Riley! His latest pack, Trap vs Juke is
Still in the top 5 in sales and his next release Robotix (vocoder fx and tools) Is sure to be a hot release.
When 6Blocc isn't wrecking the turntables on stage he's in the studio cranking out the baddest dubstep productions and remixes for artists like DJ Muggs, Bassnectar, Diplo, Matty G, Bizzy B, Vibration Lab, Titan Sound, The Bassist, Dub FX, Don Goliath, Roommate and reggae artists Ranking Joe, Alika, Asher D, Daddy Freddy, Steppa Style, Gappy Ranks, Lutan Fyah, Chuck Fender, Jigsy King, I Razor, Jr Cat and Lexxus.
Check out 6blocc flexing on Black Marble Collective Radio!