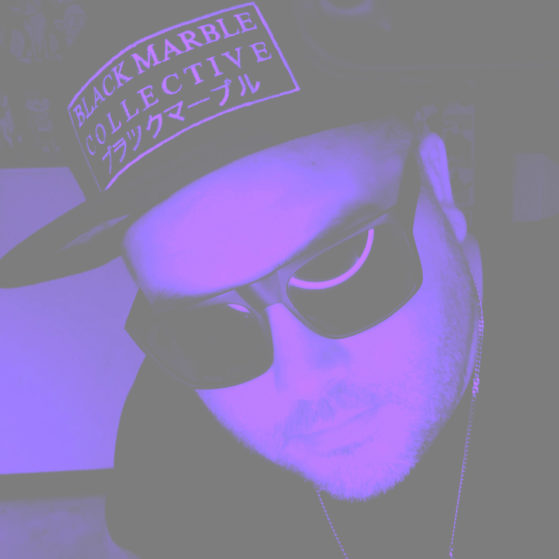 Founder of the Black Marble Collective, STVY RVRE (pronounced STAY RARE) has been hard at work.
Not only managing the Black Marble Collective Label and helping artists from around the world, he has been in the studio producing forward thinking bass tracks inspired by Jersey Club and Juke for infamous labels like Hyperboloid / INTERNETGHETTO, Nervous Records / OH HAI, CLUBJERSEY, FUTURE-EVERYTHING and of course Black Marble Collective.
Previous shows in: Brooklyn | L.A. | Hollywood | Vegas | Portland | Oakland | San Francisco | Austin
STVY RVRE & Black Marble Collective has shared previous bills with: Giraffage | Sliink | Pomo | Sinjin Hawke | Venus X | Yaeji | Mike Gao | StarRo | Plastician | TT The Artist | Slow Magic | TASO | DJ TAYE | Young Luxemburg | Two Owls | BLVK SHEEP | DJ SEGA | JHEAT | Alizz | Ase Manuel | Gangsigns | 2TONEDisco | Y2K ft. Lil Aaron | Mike G | I.Q. Beats | Fan Fiction | Sha Sha Kimbo | BastienGoat | TEKLIFE | DJ Crykit | Juke Bounce Werk
STVY RVRE has created Black Marble Collective to take sounds of bass to the next level. This forward thinking collective and record label based out of California takes well seasoned and up and coming producers from around the world ( L.A. – SF – NYC – UK – Paris – Japan – ETC) no matter how popular, to create an eclectic compilation series, as well as a series of Original EP's and LPs that highlights the future of dance music and how amazing it can truly be. Over 100 songs released!
We support Electronic Genres: Jersey Club, Bass Music, Juke/Footwork, Future Beats House, Nu-Soul, The Kawaii Sound, R&B, Rap, Hip Hop, Trap, Drum & Bass, 160BPM, Instumental and Chillwave. All styles of Electronica and Dance Music 80 BPM to 170 BPM.
With us, no genre is safe. We only support the best.
Our Montra: #TRANSCENDGENRES
STVY RVRE has been featured on BBC 1XTRA | Complex Magazine | Future Bounce Radio | EDM Sauce | Stoney Roads | Earmilk | Arntrela | TrapStyle | Kick Kick Snare | Nerdy Frames | Salacious Sound | Hall Of Fame Records | Future Trax Japan | The Hundred | Play My Kick France
Live Radio Features:
BBC Radio 1XTRA #SixtyMinutes of Jamz Supernova
FutureBounce London Radio Reprezent 107.3
Beat Lab Radio #96 – Portland OR
Black Marble Collective Radio on Transit.FM | Shows 1-21
DASDA FRANCE RADIO #13
Black Marble Collective Radio on Sub.FM Monthly | Shows 22- Current